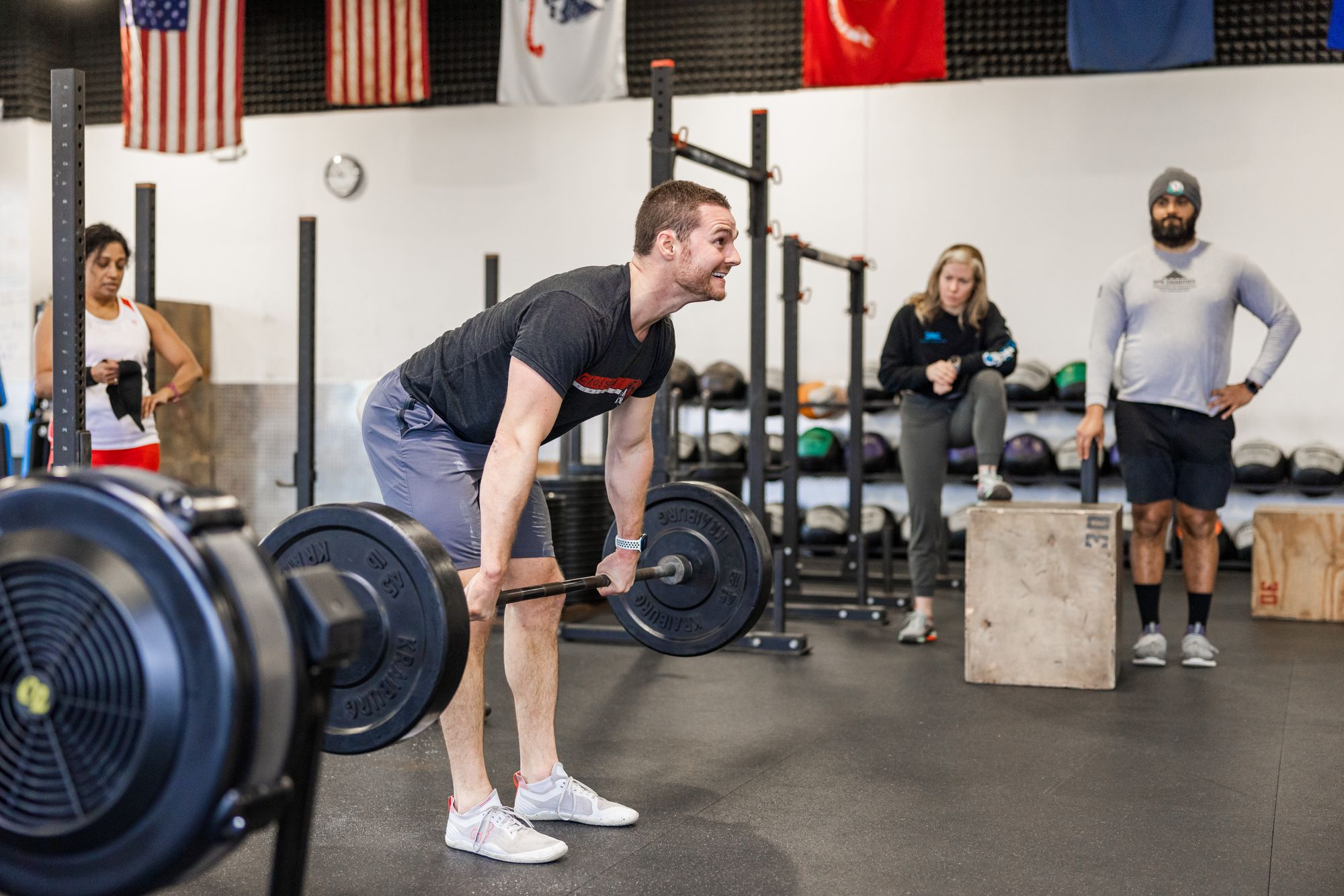 Mike Haggerty
Co-Owner, CF-L2
Fitness has always been a big part of my life. Helping people succeed has always been another. When CFNH offered me the opportunity to do something I am so passionate about, and was able to provide the flexibility I needed to work around my career as a financial consultant, I jumped at it. In both jobs my goal is to help people improve their lives, whether it's financially or physically – and for that I consider myself lucky. But there is something different about being in the gym; when you get to lose the formal dress code and really connect with people for who they are and not what they do. The athletes motivate me everyday and this gym has an incredible ability to help you destress and clear your mind – it's an integral part of my life and something I plan to be apart of for a very long time.
Favorite movement: Overhead Squats.
Favorite part about being a coach:Getting motivated by our athletes. Although it's part of my job to motivate them, in my experience it tends to work the other way around just as much, if not more.
Available for: Personal On Ramps, and some limited availability for CrossFit-specific Personal Training and Personal Programming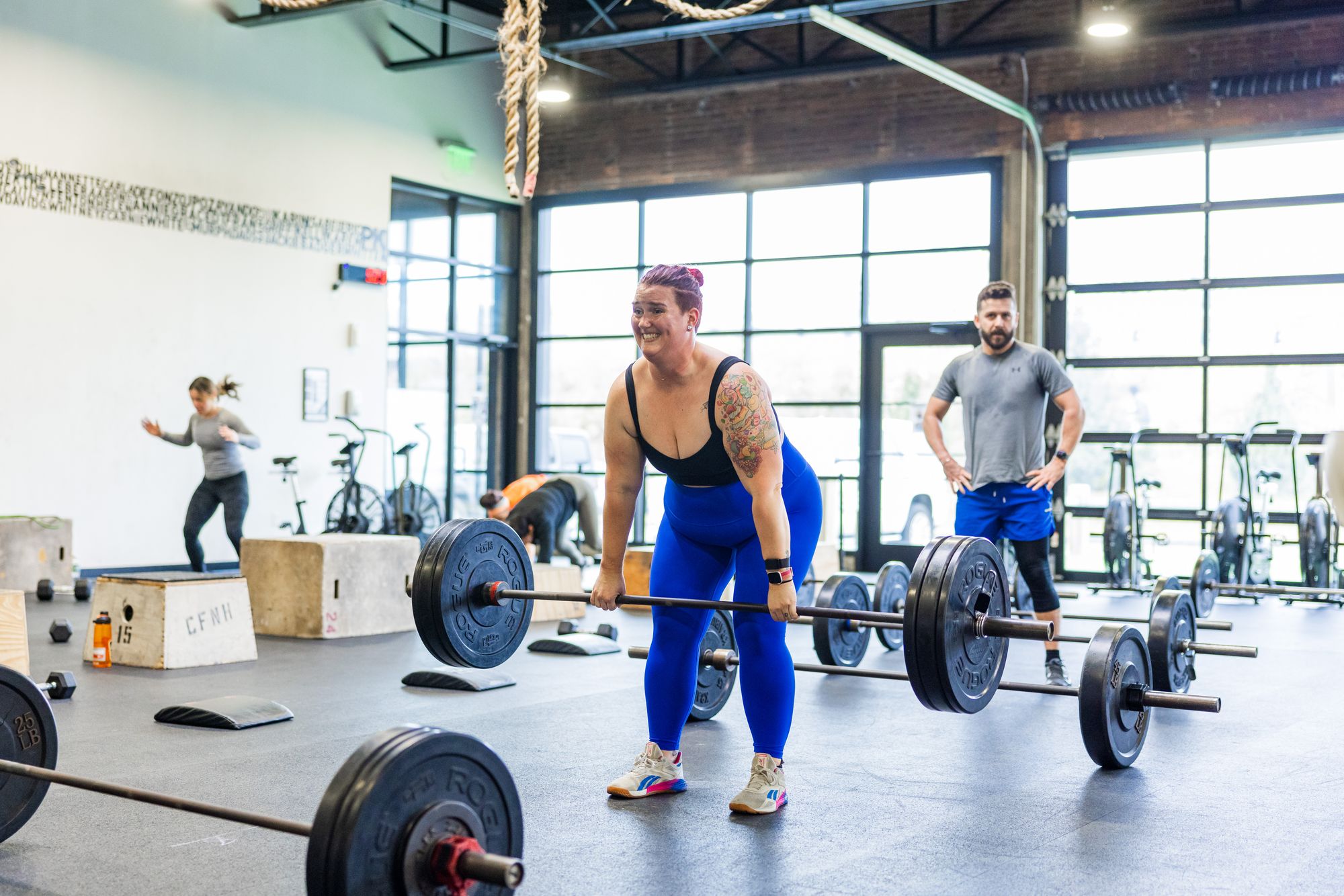 Torrie Long
Co-Owner, CSCS, CF-OL1, USAPL-CC
My real journey in the world of group fitness began in 2019 as I was training for my first half marathon and was in need of strengthening my body to avoid injury. I found my place in the fitness world where I am solely working against myself and working out because it's fun, feels good, and makes me a healthier human. My passion is helping others find their footing and dial in their own strength and technique. I love lifting heavy and mainly focus on powerlifting in my own regimen but also incorporate functional fitness, indoor cycling, and yoga on a regular basis when not training for a meet.
Favorite movement: Deadlifts and Cleans
Available for: Personal Training, Personal Programming, One on One Powerlifting Training, Functional Fitness Coaching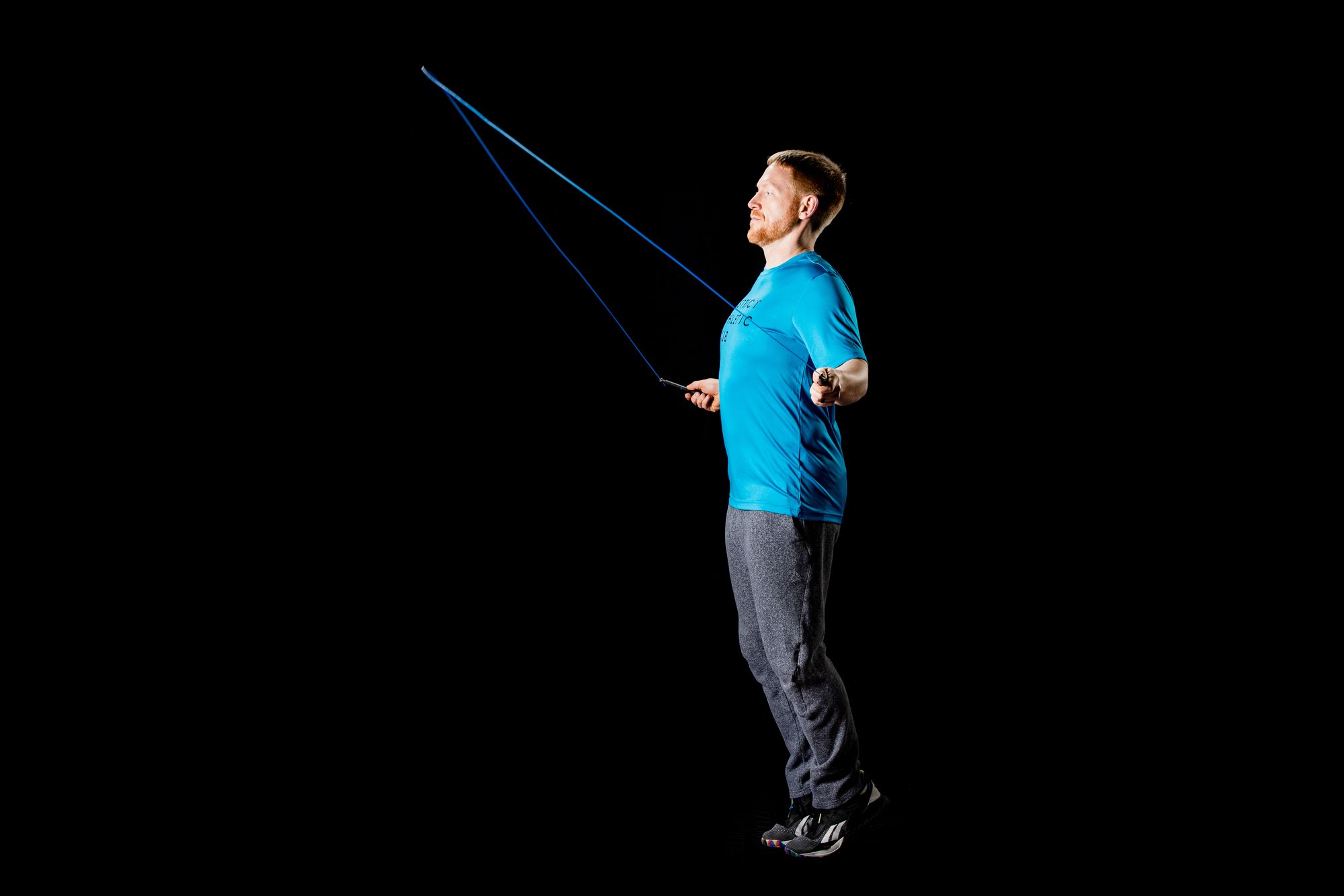 Sean Cady
Coach, CF-L2
Why did you want to become a coach? When I frist stepped up from "just showing up" to being involved in the gym I started to feel part of a great and encouraging community. I focused on improving my capabilities and had a lot of fun with our members. When I realized I could help further our community and our members goals through coaching I made the jump from athlete to coach and have had a blast along the way.
Favorite movement: Snatch and Bar Muscle Ups
Favorite part about being a coach: The excitement when someone finally hits that goal they have been striving to beat.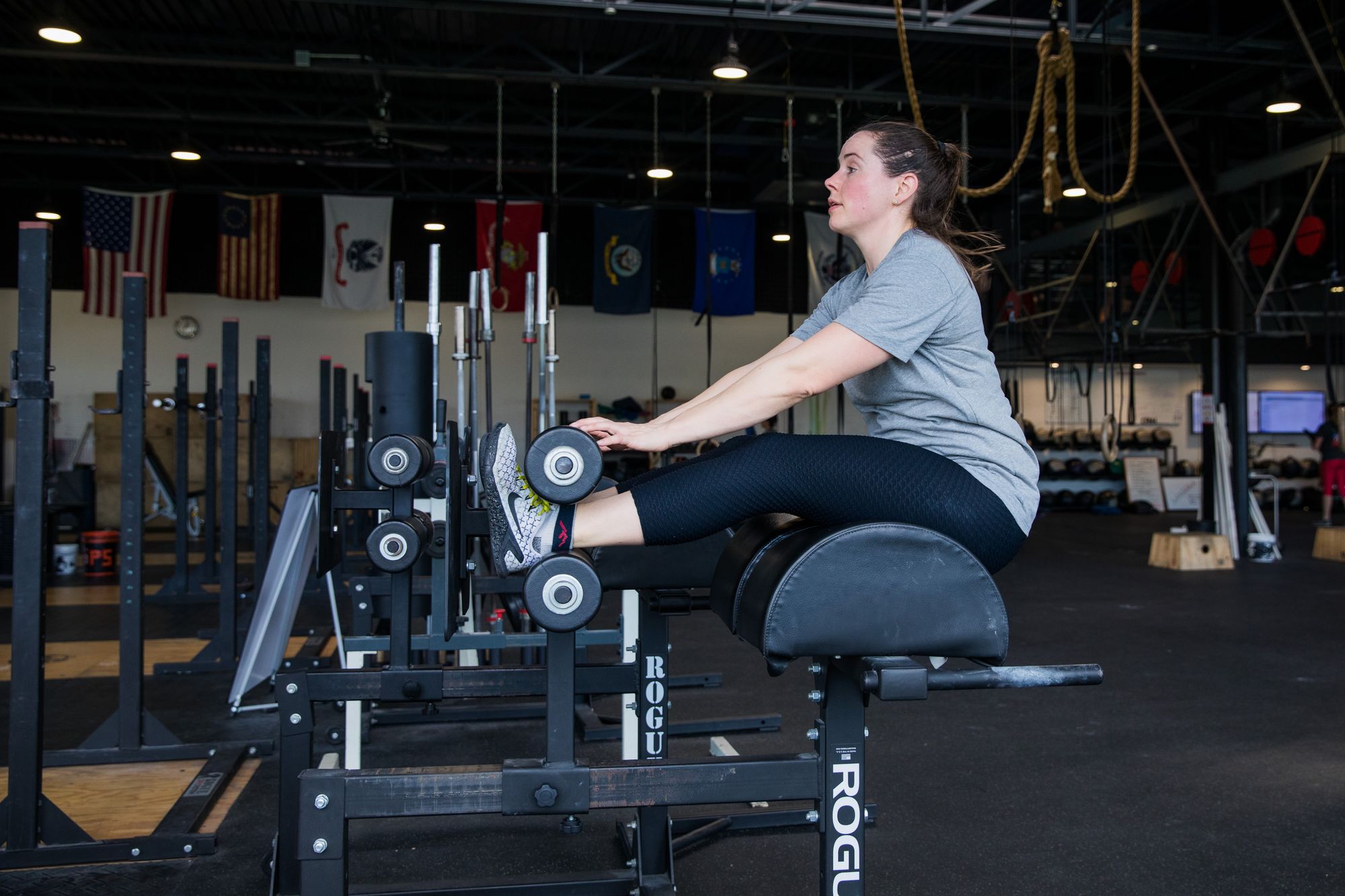 Marie Hetherington
Coach, CF-L2
Participating in and coaching functional fitness is one of my biggest passions. After a long hiatus, I started taking classes again after the birth of my son to get back into shape and find some dedicated "me" time. Taking the time to do something healthy for myself in a safe, challenging, and friendly environment got me hooked into functional fitness then and continues to motivate me today! Now as a coach I find extra satisfaction in introducing athletes to new physical challenges of which they never thought they were capable, and motivating them to perform each movement to their best ability. Perhaps to your chagrin I'll be extra excited on a day where a lot of burpees are programmed, but I promise you'll have fun no matter what the workout throws at you.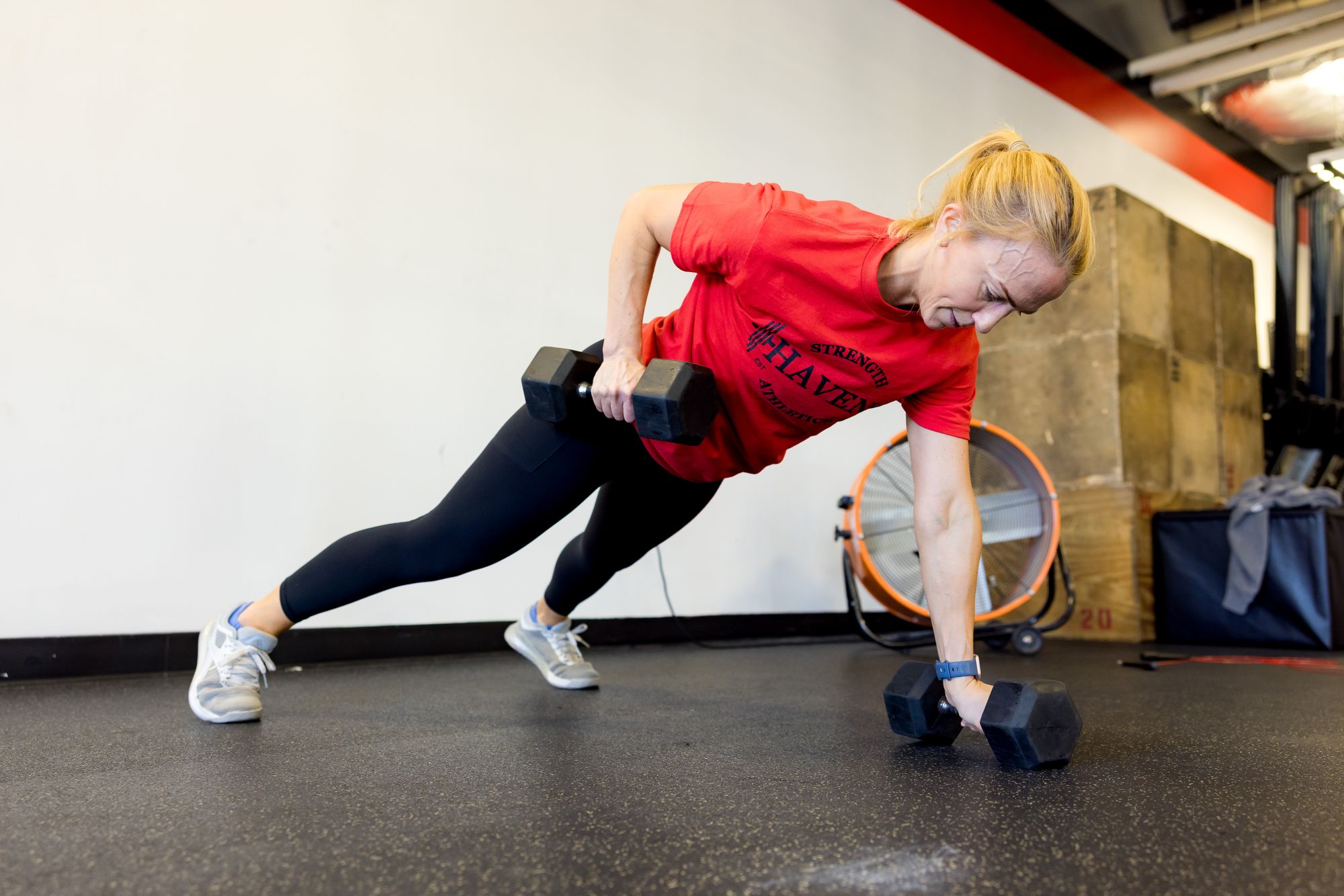 Sam Venditto
Coach, CF-L1
Helping people make changes in their health, improve their fitness, and better their everyday lives is a passion of mine, whether it is helping people as a speech pathologist or as a CF L1 Trainer. As a trainer, I enjoy motivating athletes to make mindset changes, develop virtuosity for movement technique and mechanics, and have fun while doing it. While I appreciate a mix of metabolic conditioning and weightlifting, as a former gymnast, my special interests include gymnastics or bodyweight movements as well as functional foundational movements such as the presses, squats, and cleans. The best parts of DACFit class for me are the camaraderie, friendly competition, getting lost in the music and clanging and banging, and working towards goals. I am grateful to be here and to get to support other athletes in their experience to love it too while making all the physical and mental gains!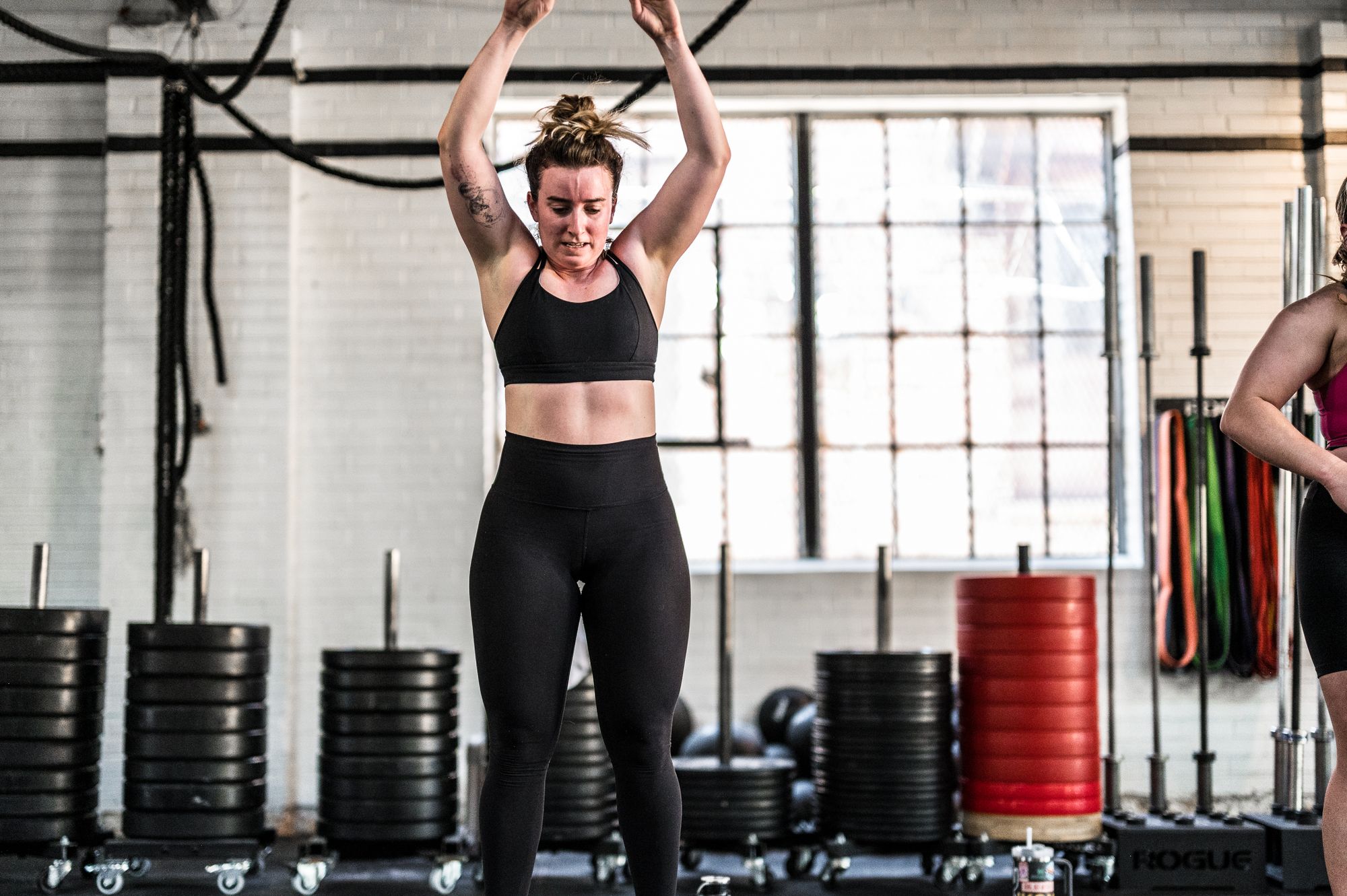 Renée Mihail
Coach, CF-L1
I've been a competitive athlete my whole life but I started doing functional fitness when I felt lonely at the gym and that my regular sessions weren't pushing me enough. The combination of a supportive community, coaches who truly care about your development, and constantly varied workouts got me hooked and I haven't looked back since. I'm grateful to be able to give back to the community as a coach. I love mentorship and helping athletes realize that they are capable of more than they think they are. I look forward to joining you on your fitness journey!
Favorite movement: Clean and Jerk, Weighted Box Step-Ups.
Favorite part about being a coach: Being able to watch people grow, gain more confidence, and push their own boundaries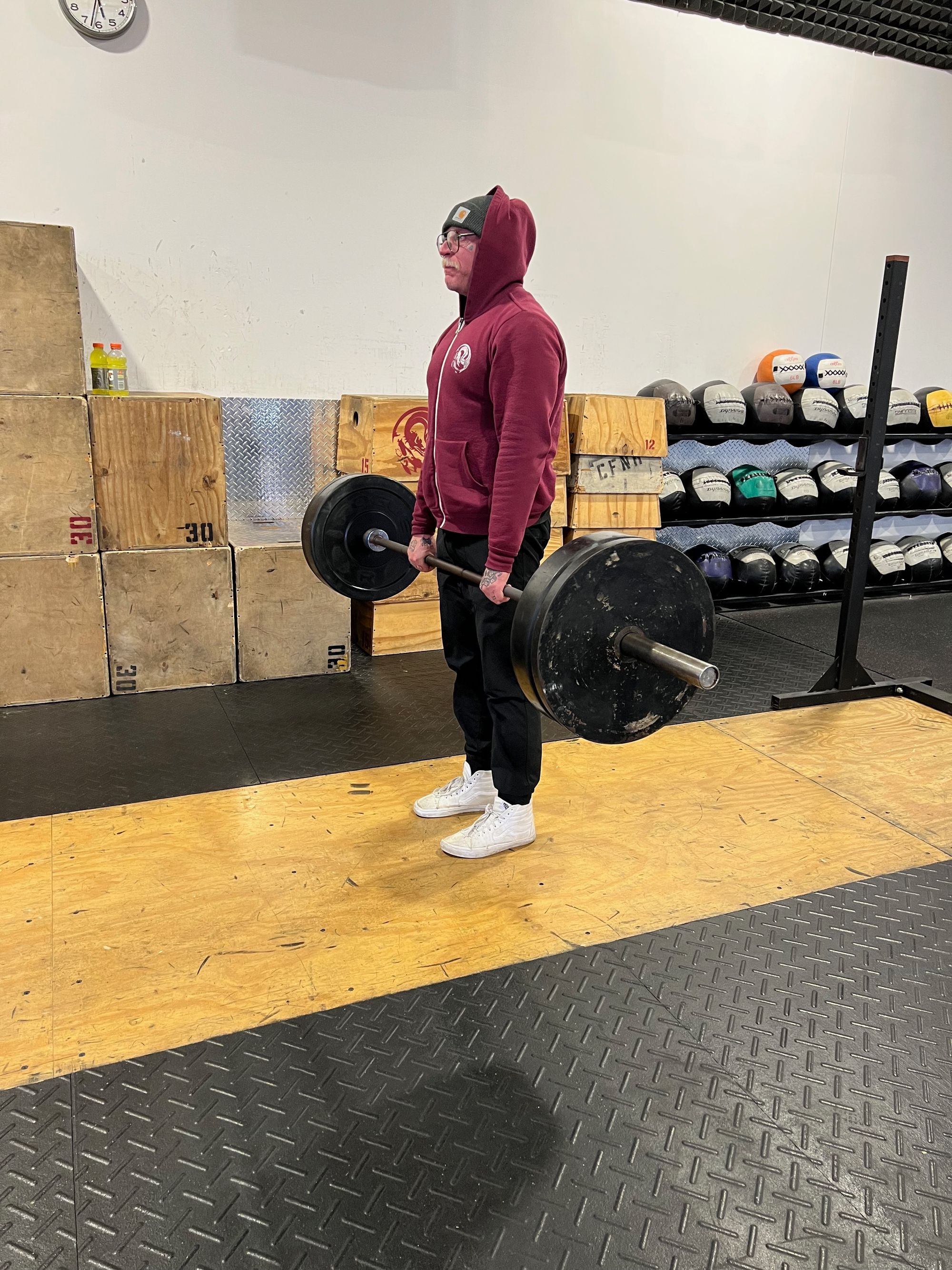 Lyle Huneke
NPTI Certified Personal Trainer
After struggling with his weight as a child and young adult, Lyle found a passion for training and a path to a healthier body and body image. He has parlayed this passion and the expertise he gained studying kinesiology and exercise science into a successful career of over a decade as a coach and certified personal trainer. He is currently certified as a personal trainer through the NPTI.
Favorite movement: Deadlift (conventional, obviously).
Least favorite movement: Burpees
Favorite 1rm song: No Pity for a Coward by Suicide Silence
Favorite recovery tool: Chocolate milk
Available for: Personal training, powerlifting, personal programming, one on one powerlifting training.
Tyler Henderson
USPA Certified Powerlifting Coach Practitioner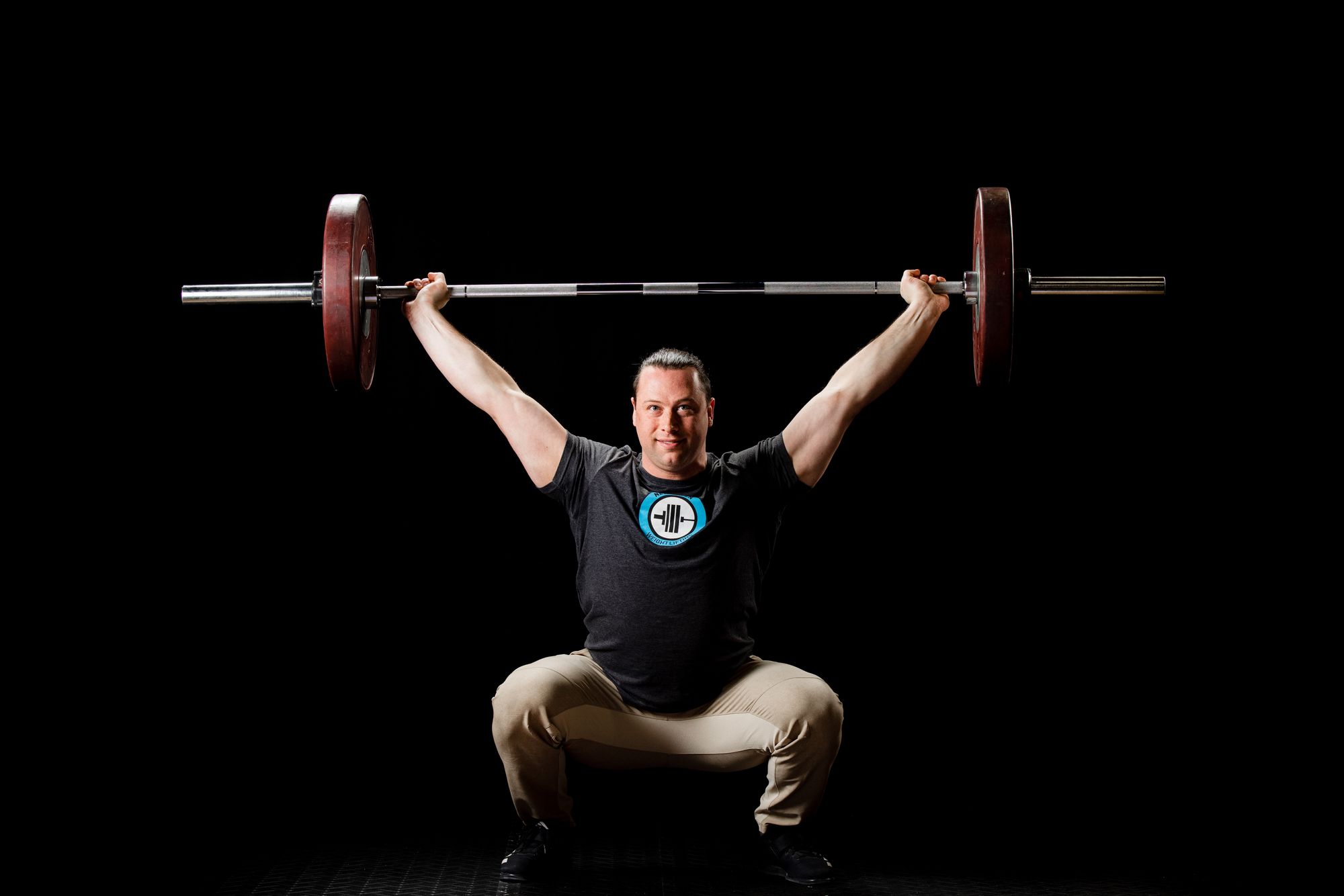 Noah Ottenstein
USAW-2 Advanced Sports Performance Coach
Noah began weightlifting in 2015 with New Haven Weightlifting Club and Team Connecticut. He has medaled in numerous CT meets and Championships in the 102. 105, and 109kg weight classes.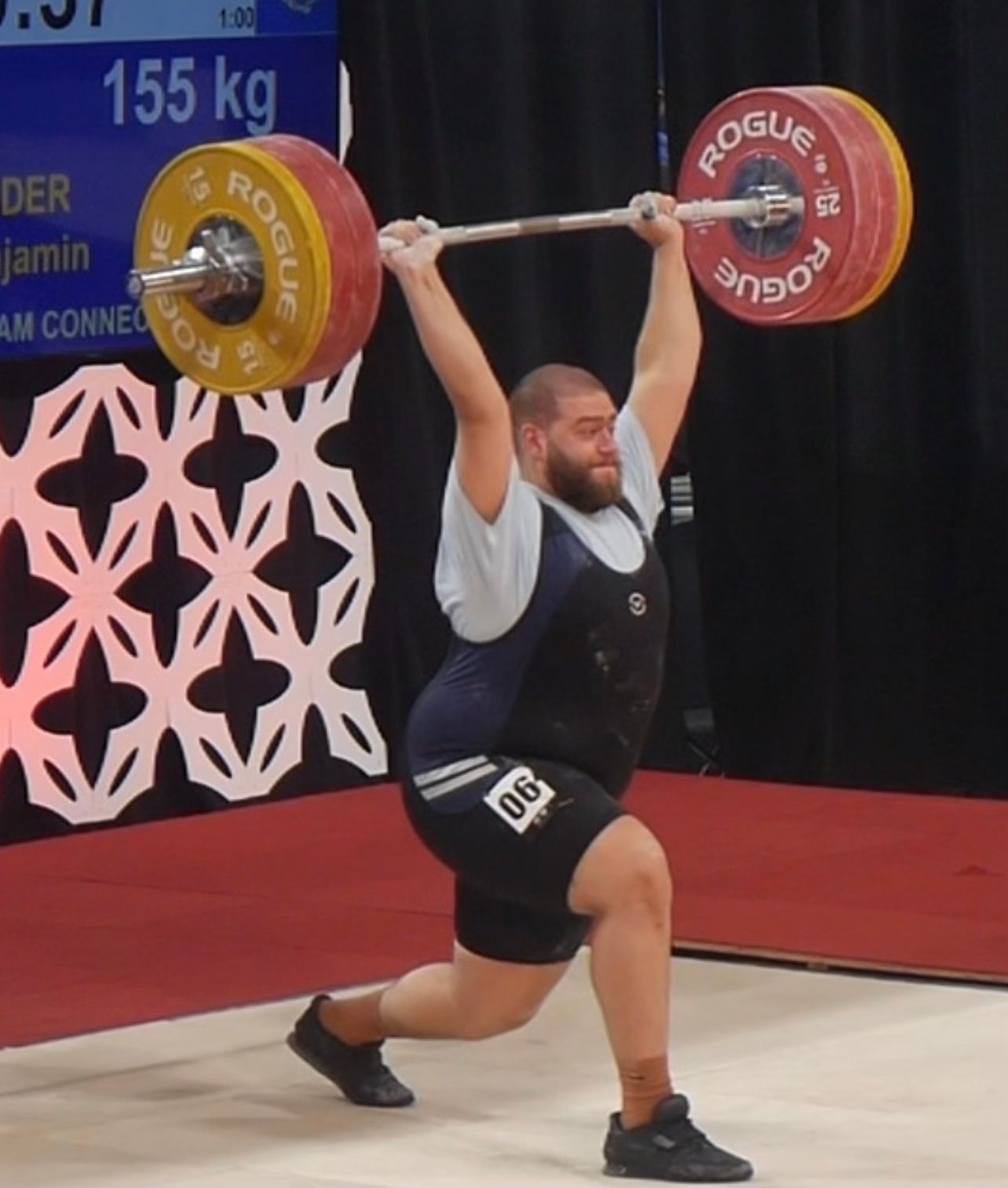 Ben Wunder
NPTI Certified Personal Trainer, USAW-1
I started lifting weights when I joined my high school's track and field team in my sophomore year. I threw shot put and discus until I graduated and switched my event to hammer throwing at the DII level. Following a sport-related injury, I made the decision to move my focus from hammer to olympic weightlifting, which I have been competing in for almost two years.
I first started my journey as a personal trainer when my mom came to me complaining about joint pain. I created simple at-home workouts for her and a couple weeks later she told me the pain, which had bothered her daily, was now gone. I found such joy in helping my mother live a healthier and more comfortable life through lifting weights that I wanted to help others accomplish the same.
I'm looking forward to helping athletes of all ages and backgrounds live stronger, healthier, and more confident lives!
Available for: Personal Training